Touted on the campus website as "an airy cafeteria with large windows, an espresso stand, and seating for over 300 people to eat, study, and socialize," what is the Parks Café used for lately? Not much, since it closed due to COVID-19 restrictions in March 2020. With more students and staff now returning to the EvCC campus, some have wondered when food services will also be restored. .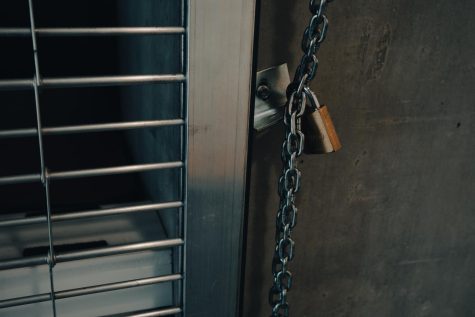 A midday stroll through the facility seems eerily quiet, with only a handful of students using the spacious lounges these days. Parks Café wasn't the only closure on campus, as both Bargreen's Coffee Co. locations in Parks Student Union and Whitehorse Hall closed simultaneously. Doors remain locked in front of stores, appearing untouched since the lockdowns began.
While the original reasoning behind the closure is fairly obvious, the circumstances surrounding the service's reopenings turned out to be a little more hazy. Erica Dias, Executive Director of Facilities and Operations for EvCC, shared some of the obstacles the school faced along the way. "Café and cafe operations are independently owned and not managed by EvCC," Dias said in an email. "During the pandemic, our suppliers Bargreen Coffee and Epic Catering Company have each made the decision not to renew their agreements with the college. EvCC is currently looking for new coffee and coffee vendors.
Therein lies a second hurdle, following the departure of Pat Sisneros as Vice President of Collegiate Services at EvCC, a position that has yet to be filled. "Food and coffee vendors are coordinated by the vice president of college services and college services staff," says Katherine Schiffner, director of public relations for EvCC. Responsibilities for the vacant position are currently distributed among EvCC's Collegiate Services staff in addition to their usual workload.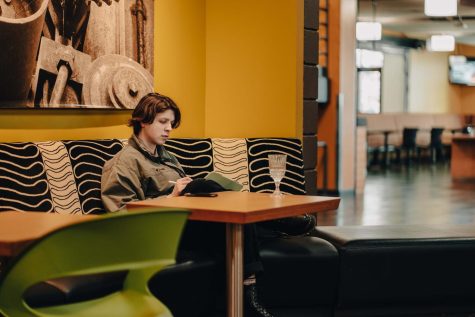 Gabriel Johnson-Welsey, a student who has been here since before the closings, still uses the lounges across from the cafe. Frequenting these common areas between classes, Johnson-Welsey is likely one of the few students still on campus who has seen what it was like before. "It's definitely a lot quieter now, it was quite loud initially," he shared. Along with the change in vibe, Johnson-Wesley suggests the conveniences of the café are also lacking. Referring to the expected return of catering services, he said: "If they were here I would definitely use them."
The lack of supplier involvement associated with the departure of Sisneros has hampered any plans to reopen the facilities at this time. However, College Services staff are working to restore food services for everyone on campus. "We hope to reopen the coffee stand for the summer quarter and the coffee shop for the fall quarter," Dias explained.
EvCC students have adapted to the closures in many ways since returning to campus, from stopping for food along the way to preparing food ahead of time. In the meantime, Schiffner reminds hungry students that the campus bookstore has a variety of fresh foods, snacks and beverages available for purchase. For those seeking further information regarding on-campus food service, write to [email protected]