Students gathered at the Palo Duro Lounge for pizza and boba on Friday as part of Acting President Teik Lim's final Tea with Teik event before he leaves UTA ​​and heads to New Jersey to a new position.
Lim answered students' questions about graduate student stipends, diversity, equity and inclusion initiatives, and the university's support for displaced Ukrainian students.
On January 5, Lim announced that he would join the New Jersey Institute of Technology as its new president, effective July 1. The UT System Board then named Jennifer Cowley UTA's new permanent president nearly a month later.
"After that, you'll have a new kid to deal with," Lim said at the event.
Nicholas Byrnes, graduate student and president of the Graduate Physics Student Association, asked about funding for graduate student stipends.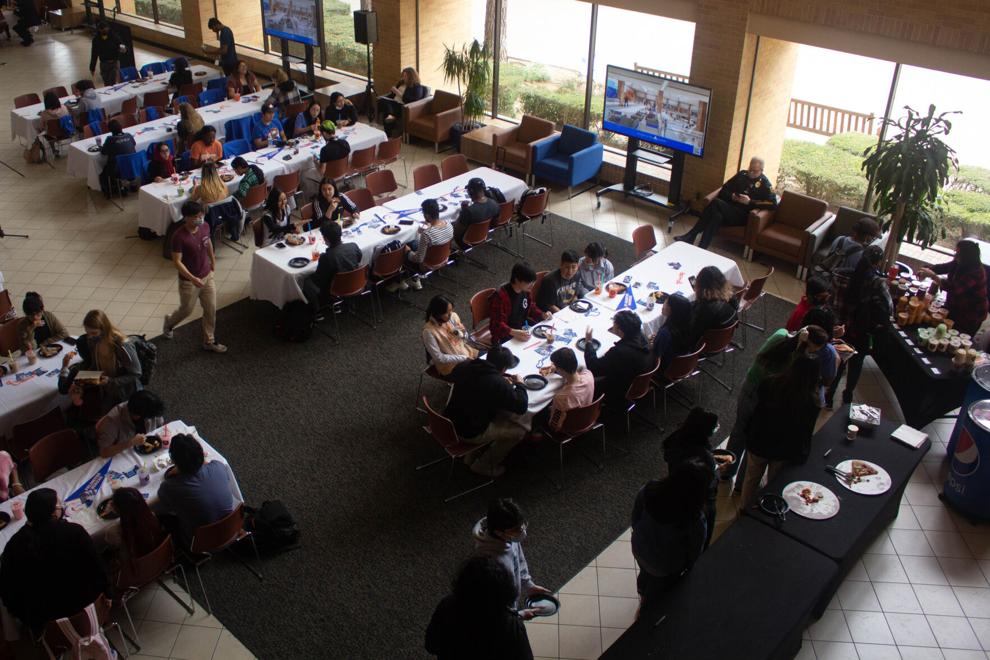 For some time, graduate students have been voicing concerns about low income. UTA faculty have been making efforts, including creating a petition and writing a proposal, since UTA was granted Texas Tier One status in August.
The statute allows the National Research University Fund to award the university $6.2 million annually, according to precedents Shorthorn reports.
Lim said the issue of increased funding for graduate students is complicated and requires additional planning if the university is to find a long-term solution.
The Strategic Fund, which is a pool of money from Texas Tier 1 funding and the existing strategic budget, is on hold until the new president takes office, he said.
On July 9, 2020, Lim announced eight commitments to promote diversity, equity, and inclusion at UTA, including the search for a Vice President for DEI, which was accomplished by hiring Bryan Samuel; the creation of a DEI committee; improved recruitment, retention and promotion of underrepresented faculty and staff; scholarship opportunities to address student diversity and professional diversity and inclusion training for employees.
Amira Elliby, a second-year English student and member of the Progressive Student Union, asked Lim if there were any updates or progress on these initiatives.
Lim reassured that Samuel and the DEI committee are working hard, despite the lack of updates.
He said he was in discussions on the timing of updates, but he expects more to come after Cowley begins his tenure.
Another participant asked about UTA's plans to help students who have been displaced by Russia's invasion of Ukraine.
Russia's onslaught began on February 24, and since then a million citizens have fled Ukraine in fear of conflict, according to a March 3 statement by Filippo Grandi, the United Nations High Commissioner for Refugees.
Lim said the university is a member of the Texas International Education Consortium, an organization dedicated to advancing international partnerships, and there are opportunities to help Ukrainians.
@erickreports