Nearly two years after its last celebration, the Gonzaga Black Student Union (BSU) has resumed its annual dinner. The theme was "Hidden Magic: Revealing the Beauty of the Black Community".
According to the club's description on Zagtivities, BSU strives to develop and promote a better understanding of black culture, promote unity, and support the recruitment and retention of black students at GU.
BSU President Jacquelyn Renee Gaither stressed the importance of maintaining this event every year despite not being able to host it in two years.
"I think it's really important because it spreads education and culture to people who don't really know it," Gaither said. "We are in Gonzaga. It is a predominantly white institution; people don't really experience step and beautiful songs and elements of our culture, so those are things we can share at events like this.
The sold-out event featured an array of soul food dishes to complement the performances and speeches produced by BSU members. As for the performances, there was a spiritual reflection dance by Mona Martin and a fashion show to reflect black culture through the decades starting in the 70s. The event was streamed virtually on Zoom as well as in person, with an option to pick up food before the event begins.
Gaither also explained her love for why she invited Martin to perform.
"[Martin's performance] really demonstrates the feelings of people struggling as a black person," Gaither said.
Ryan Gavino, a dinner attendee shared his thoughts on the atmosphere of the event.
"It's so expansive and just overwhelming…the music and all the artists that's gone—I feel super blown away by it all," Gavino said.
There was also a performance by the "Hidden Gem of Spokane," JaNesse Howard, a 16-year-old who sang "Stand Up" and the black national anthem, "Lift Every Voice and Sing."
A special moment that happened was Gonzaga's Tere Graham, Program Manager for Social Justice Programming, who delivered his personal monologue titled "Hidden Team in Plain Sight." She reflected on how BSU is recognized and that they will be fought at all costs to remind them that they are not alone.
Asha Douglas, Senior Fellow and BSU Fellow, spoke more about the importance of having a cultural event on campus.
"I mean, going to a predominantly white school, I feel like it's so important to still have that sense of belonging and culture," Douglas said. "Just to feel like you're not losing yourself just to get an education."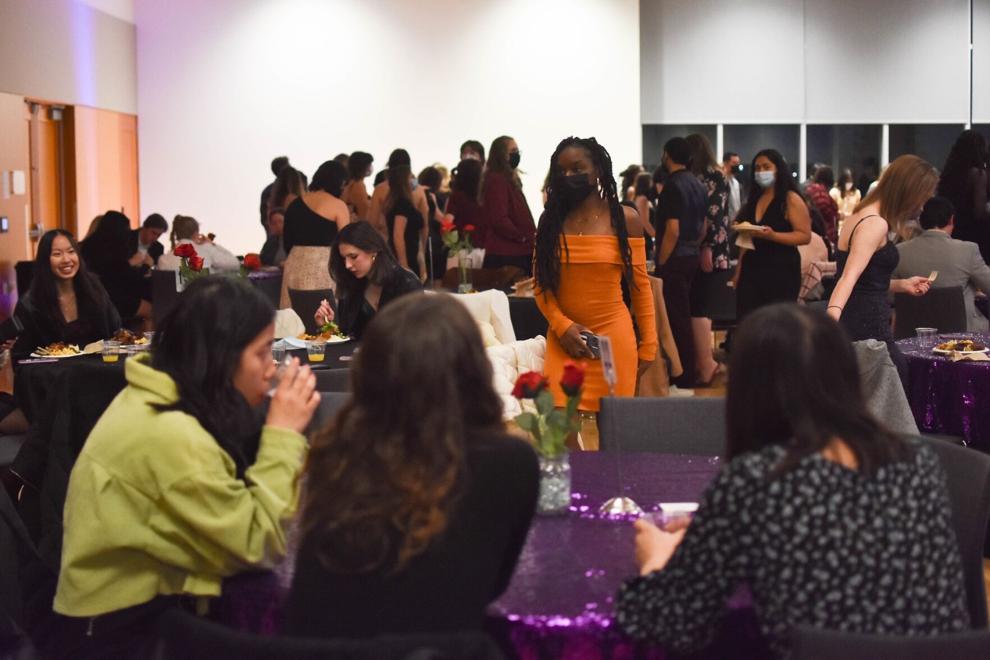 Additionally, BSU showcased talent within the club, from Ananda Hutcherson singing 'A Song for You', to Gaither's written and spoken performance of 'The Soldier' ​​and finally a demonstration of dances with the BSU members. running steps. Stepping is a synchronized dance performance that blends African folk traditions with popular culture.
Gaither talked about step as a performer and choreographer.
"As far as the step that I incorporated, it's a huge part of black culture and hip hop in general," Gaither said. "It's a huge part of black culture and art."
The BSU community showed their home environment and care for each other as each senior was honored near the end of the show. Based on how each member interacted from hugs, compliments and smiles, attendees could tell that this club is full of love and care for each other.
Gaither also shared her feelings about being club president this year.
"I love being president of BSU because it's so rewarding to create a community to laugh and have fun with people who struggle with the way I struggled," Gaither said. "I feel like we have our family when it comes to our club and being its chairman – words can't describe how I feel."
BSU wants to represent "Black Excellence" in GU for years to come by continuing to host events like this dinner and more.
BSU meets Sundays at 1 p.m. at the John J. Hemmingson Center 312 and all GU students are welcome to attend. For more information about the club and its upcoming events, students can follow @gonzagabsu on Instagram.
Dominic Pe Benito is a staff writer.